Posts for: May, 2021
By Peach Family Dental Group
May 14, 2021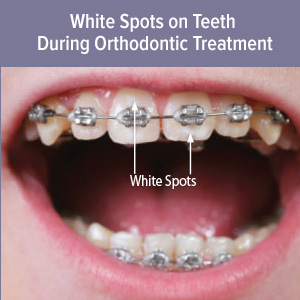 The big day finally arrives when your braces come off. And there it is—your new, beautiful, straight smile! But on closer inspection you notice something else: tiny white spots on your teeth.
Those pale, chalky spots are called white spot lesions (WSLs). They occur when acid has contacted the tooth enamel for too long, dissolving essential minerals like calcium in those particular areas. The occurrences of WSLs during and after braces highlights a major challenge during orthodontic treatment—keeping your teeth clean.
Braces' wires and brackets tend to get in the way of brushing and flossing, making it easier to miss plaque—the bacterial film that produces acid—on tooth areas around the hardware. Those missed areas could in time lead to WSLs.
The main objective with WSLs is prevent them from occurring during braces wear as much as possible. To do this, you'll need to increase your time and effort brushing and flossing, especially around orthodontic hardware. You can make it easier, though, by using a few tools that often work better than regular toothbrushes and floss like interproximal toothbrushes, power brushes, floss threaders or water flossers.
You can also help lower your mouth's acidity by avoiding or limiting acidic foods and beverages, including juices, sodas, sports and energy drinks. And, by all means, keep up your regular dental cleaning schedule with your general dentist.
Should WSLs develop while you're wearing braces, don't panic. It's possible they'll diminish on their own, or at least not worsen. We can also foster re-mineralization of the enamel with applied fluoride, short bursts of laser light or a procedure called microabrasion that restores damaged areas below the enamel surface.
For more resistant WSLs, we can also inject a liquid tooth-colored resin into them that when hardened by a curing light can make those areas look translucent like normal enamel. We can also use other cosmetic solutions like bonding or veneers to improve your teeth's appearance.
Like other dental problems, dealing with a WSL is usually more successful if caught and treated early. So, check your teeth often while wearing braces, and if you notice anything unusual don't hesitate to call your dentist.
If you would like more information on oral care while wearing braces, please contact us or schedule an appointment for a consultation. You can also learn more about this topic by reading the Dear Doctor magazine article "White Spots on Teeth During Orthodontic Treatment."
By Peach Family Dental Group
May 04, 2021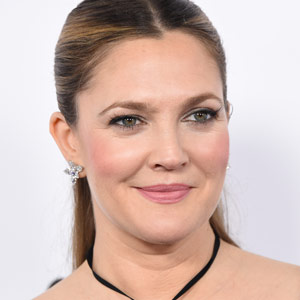 Best known for her roles in E.T. and Ever After, and more recently as a suburban mom/zombie on Netflix's Santa Clarita Diet, Drew Barrymore is now bringing her trademark quirky optimism to a new talk show, The Drew Barrymore Show on CBS. Her characteristic self-deprecating humor was also on display recently on Instagram, as she showed viewers how she keeps her teeth clean and looking great.
In typical Drew fashion, she invited viewers into her bathroom to witness her morning brushing ritual (complete with slurps and sloshes). She also let everyone in on a little insider Drew 411: She has extremely sensitive teeth, so although she would love to sport a Hollywood smile, this condition makes teeth whitening difficult.
Barrymore's sensitivity problem isn't unique. For some, bleaching agents can irritate the gums and tooth roots. It's usually a mild reaction that subsides in a day or two. But take heart if you count yourself among the tooth-sensitive: Professional whitening in the dental office may provide the solution you are looking for.
In the dental office, we take your specific needs into account when we treat you. We have more control over our bleaching solutions than those you may find in the store, allowing us to adjust the strength to match your dental needs and your smile expectations and we can monitor you during treatment to keep your teeth safe. Furthermore, professional whitening lasts longer, so you won't have to repeat it as often.
After treatment, you can minimize discomfort from sensitive teeth by avoiding hot or cold foods and beverages. You may also find it helpful to use a toothpaste or other hygiene product designed to reduce tooth sensitivity.
The best thing you can do is to schedule an appointment with us to fully explore your problems with sensitivity and how we may help. First and foremost, you should undergo an exam to ensure any sensitivity you're experiencing isn't related to a more serious issue like tooth decay or gum recession.
Having a bright smile isn't just advantageous to celebrities like Drew Barrymore—it can make a difference in your personal and professional relationships, as well as your own self-confidence. We can help you achieve that brighter smile while helping you avoid sensitivity afterward.
If you would like more information about teeth whitening, please contact us or schedule a consultation. To learn more, read the Dear Doctor magazine article "Important Teeth Whitening Questions Answered."