Posts for tag: dental implant
By Peach Family Dental Group
October 25, 2020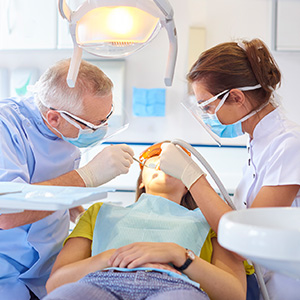 After years battling disease, your troubled tooth reached its useful life's end. It's been extracted, and we've replaced it with a life-like dental implant. So now, as far as the implant goes, disease is no longer an issue…right?
Sorry, no—though not to the same degree as a natural tooth, an implant could be endangered by gum disease. Although the implant's materials can't be infected, the supporting gums and bone can.
In fact, there's a particular type of gum disease associated with implants known as peri-implantitis ("peri" around an implant; "itis" inflammation) that first affects the gums surrounding an implant. Although peri-implantitis can arise from an excess of dental cement used to affix the crown to the implant, it most commonly starts like other forms of gum disease with dental plaque.
Dental plaque, and its hardened form calculus (tartar), is a thin, bacterial biofilm that builds up on teeth surfaces. It can quickly accumulate if you don't remove it every day with proper brushing and flossing. The bacteria living in plaque can infect the outer gum tissues and trigger inflammation.
Gum disease around natural teeth can spread quickly, but even more so with implants. That's because the natural attachment of the gums helps supply antibodies that impede infection. Implants, relying solely on their connection with the bone, don't have those gum attachments. As a result, peri-implantitis can move rapidly into the supporting bone, weakening the implant to the point of failure.
The good news, though, is that peri-implantitis can be treated successfully through aggressive plaque removal and antibiotics. But the key to success is to catch it early before it progresses too far—which is why you should see your dentist at the first sign of gum swelling, redness or bleeding.
You can also prevent peri-implantitis by practicing daily brushing and flossing, including around your dental implant. You should also see your dentist twice a year (or more, if they advise) for cleanings and checkups.
Dental implants overall have a greater than 95% success rate, better than any other tooth restoration system. But they still need daily care and regular cleanings to ensure your implants are on the positive side of those statistics.
If you would like more information on caring for your dental implants, please contact us or schedule an appointment for a consultation.
By Peach Family Dental Group
July 03, 2019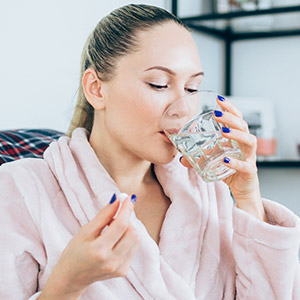 Millions of microorganisms call your mouth home—and while most are friendly, some are not. An invasive procedure like implant surgery can disrupt the mouth's soft tissues and allow disease-causing bacteria to enter the bloodstream.
This isn't necessarily a major concern if your immune system is sound—your body will move quickly to quash any developing infection. But if your body's defense is weak or compromised by other health conditions, an ensuing infection could cause you problems. In the case of a dental implant, a localized infection around it could lead to its failure.
The bone normally grows and adheres to the surface of an implant soon after it's placed, giving it the added strength and durability for which implants are best known. A bacterial infection, though, could impede bone integration and weaken the implant's hold within the jaw.
One way to avoid this is by treating patients at high risk for infection with an antibiotic before the procedure. In one recent study, researchers concluded that patients receiving a 2-gram dose of amoxicillin an hour before implant surgery helped reduce the risk of future implant failure.
But before taking this route, the dentist must first decide whether antibiotic pre-treatment might be more detrimental than beneficial to an individual patient. Antibiotics can cause side effects in certain people ranging from diarrhea to allergic reactions. Healthcare providers must also be prudent with administering antibiotics for the good of society in general—overuse can potentially give rise to antibiotic-resistant bacteria.
A number of healthcare associations highly recommend antibiotic pre-treatment for any dental patient with prosthetic heart valves, a history of infective endocarditis, a heart transplant and similar heart conditions. They also recognize patients with conditions like prosthetic joints, weakened immune systems, diabetics or other serious health problems could also benefit from antibiotic pre-treatment, but leave it to the physician's discretion on whether or not it's appropriate for an individual patient.
If you're planning to undergo implant surgery or a similar procedure and are concerned about infection, speak with your dentist about whether you would qualify and benefit from antibiotic pre-treatment. If appropriate, taking an antibiotic beforehand could minimize your infection risk.
If you would like more information on pre-surgical antibiotic treatment, please contact us or schedule an appointment for a consultation. You can also learn more about this topic by reading the Dear Doctor magazine article "Implants & Antibiotics: Lowering Risk of Implant Failure."